Friends In Deed, Inc. will again host a Free Christmas Day Dinner from 11:30 a.m. to 2:30 p.m. on December 25, 2022 at Adams Blvd Church of Christ, 3700 Adams Blvd, in Bartlesville. [BPSD is not sponsoring this event]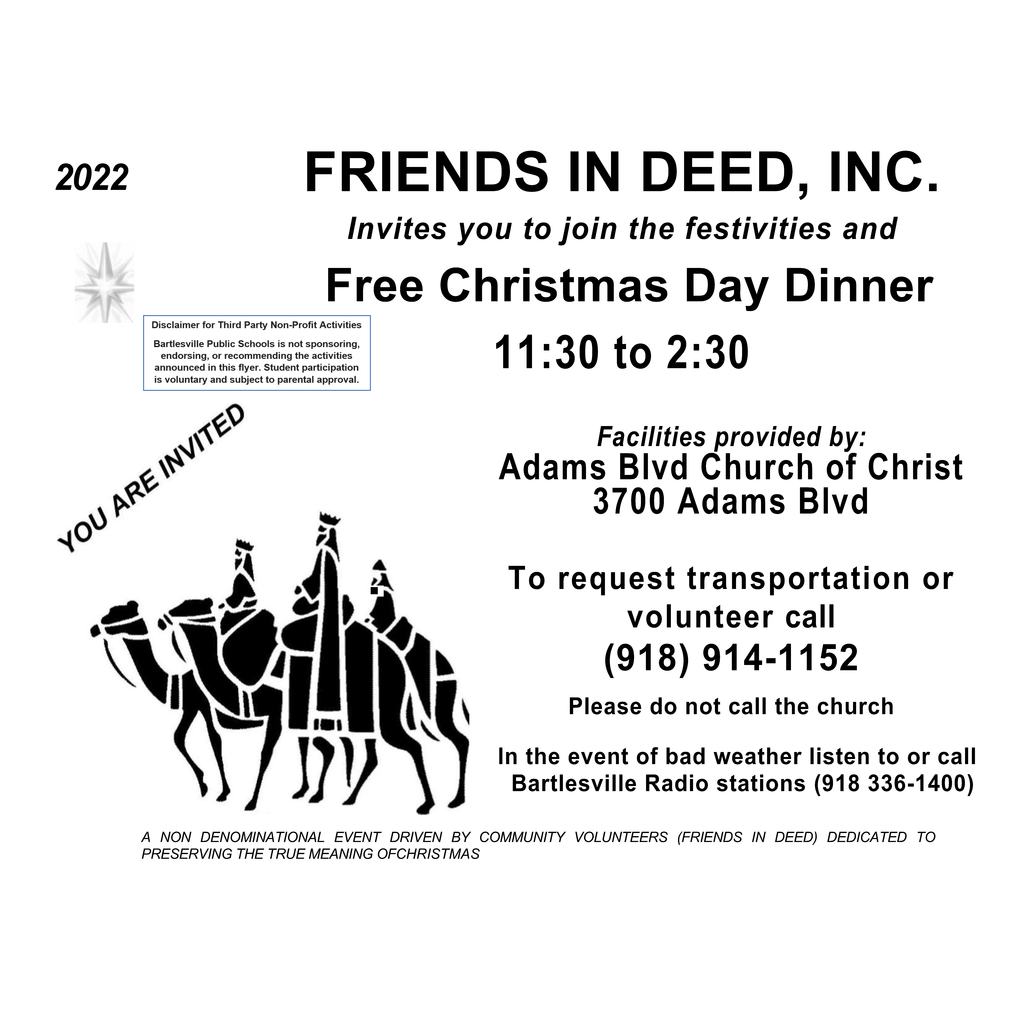 On Friday, 11/18/2022, the Bartlesville Police Department is hosting a Fentanyl Forum at the Bartlesville Community Center at 6:30 p.m. A panel of experts will discuss issues from Fentanyl in the community. Disclaimer: This event is not sponsored by the school district.

Nonpartisan information on the November 8 election is available from the League of Women Voters of Oklahoma at OKVOTERGUIDE.COM. Like the League, Bartlesville Public Schools does not endorse or oppose any candidates nor take a position on state questions.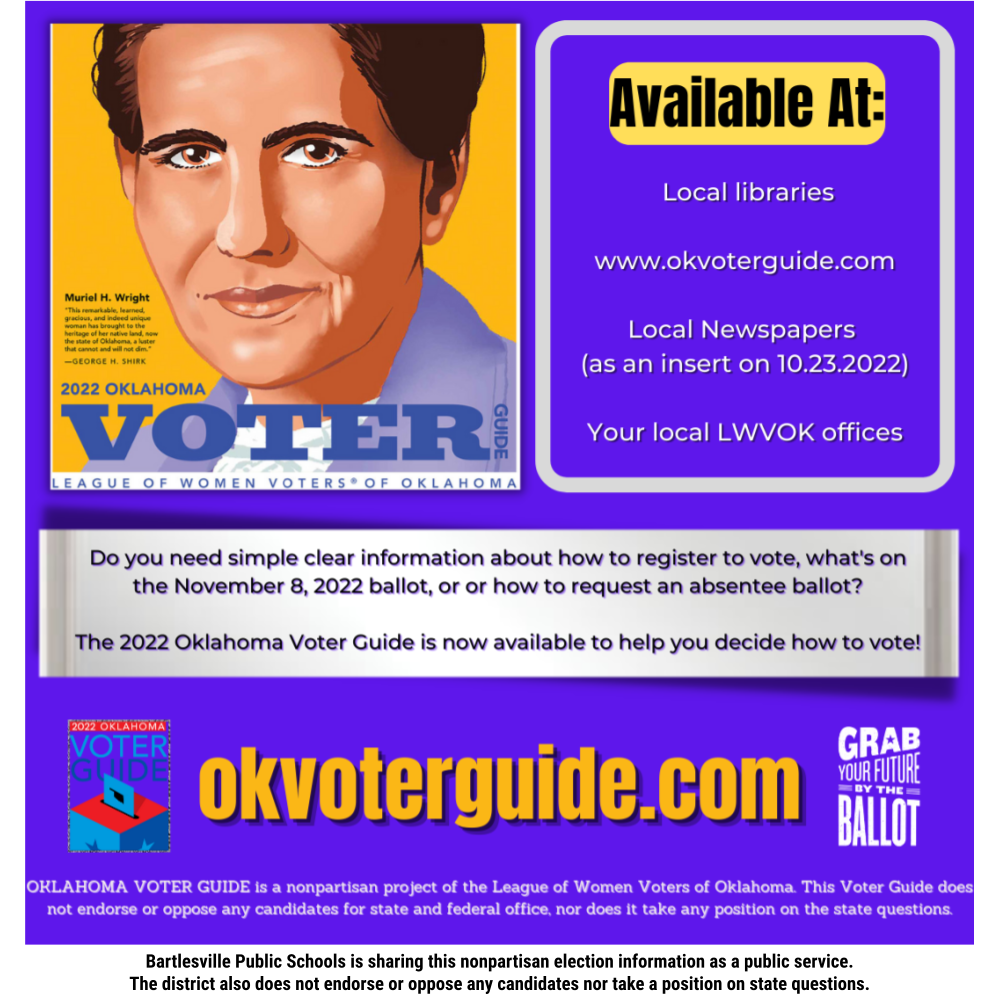 Due to low water pressure affecting services and fire protection at multiple schools and grade levels, classes are CANCELLED for Friday, October 7 for all of the Bartlesville Public Schools. No virtual classes, either. Classes will resume on Monday.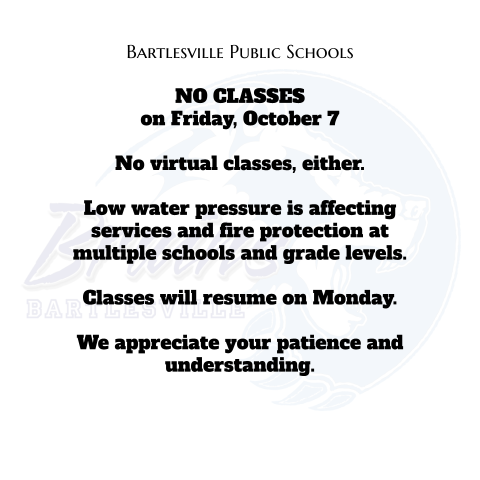 Bartlesville Bruins Homecoming Dress Up Days Oct. 17-21 #bvillebruwin
The Washington County Health Department is hosting a booster seat check event on Sept. 24. They will have nationally certified child passenger safety technicians on site to check & install booster seats, & a limited number of free booster seats available to those who qualify.

If you have a child under 5 years old who lives in a Bartlesville zip code, you can register today at
https://bpsfoundation.org/dolly
to have your child sent a FREE book every month until their 5th birthday!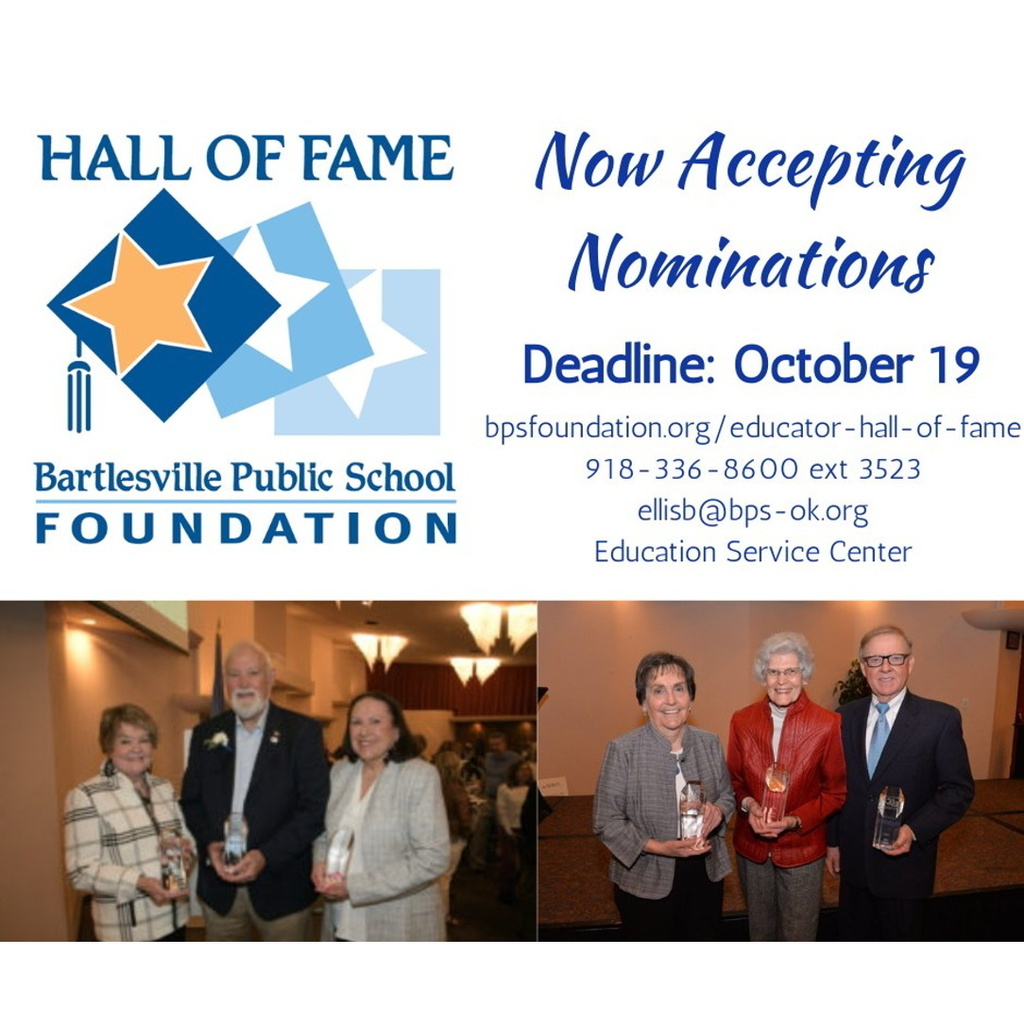 Bartlesville Bruins Team Shop is now open through August 23rd! Get ready for game day at bsnteamsports.com/shop/BVILLEBRUI.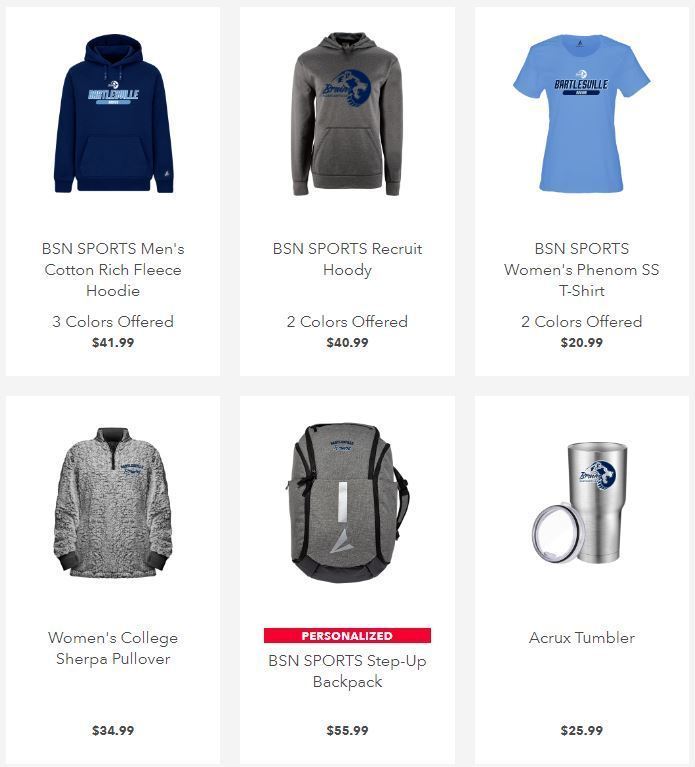 Support Staff Job Fair on July 11. Online applications also accepted at applitrack.com/bpsok/onlineapp. #bvillebruwin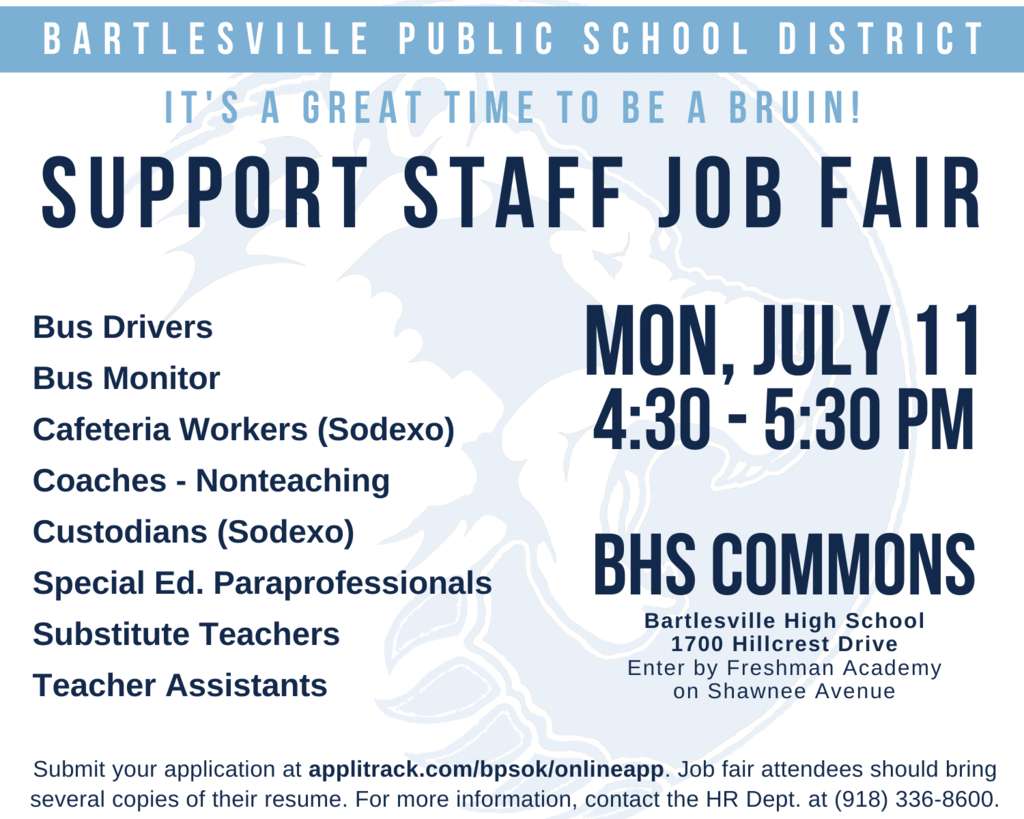 Bruins Volleyball Youth Camp for grades 3-7. #bvillebruwin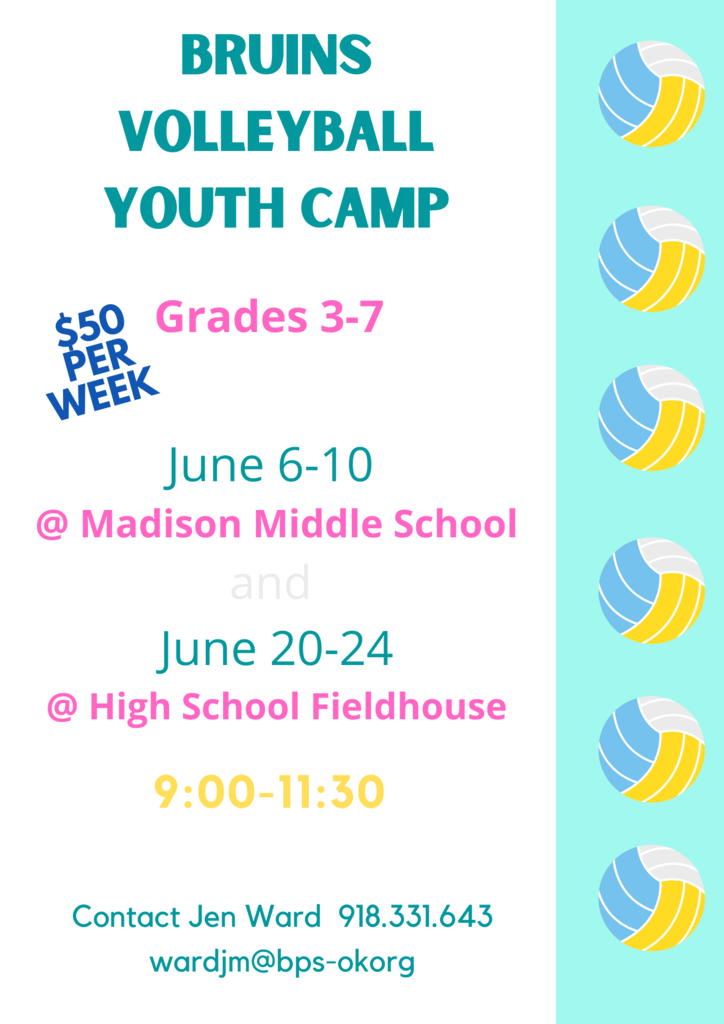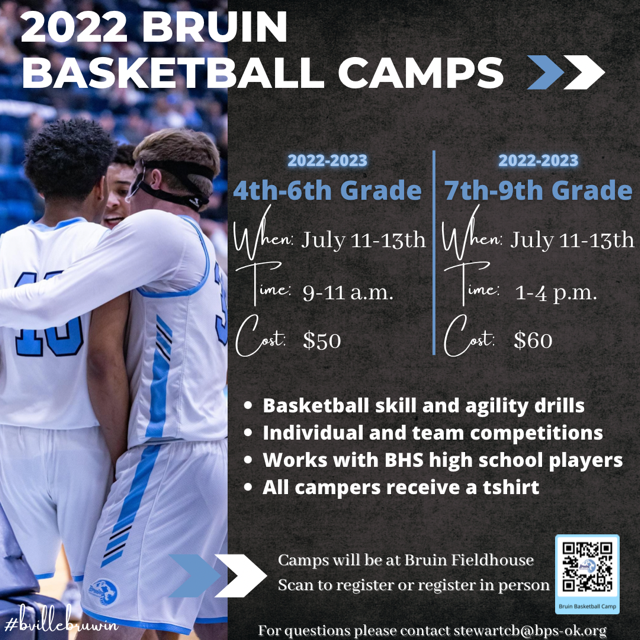 BPS Summer Strength and Conditioning program for all athletes in grades 4-12th. #bvillebruwin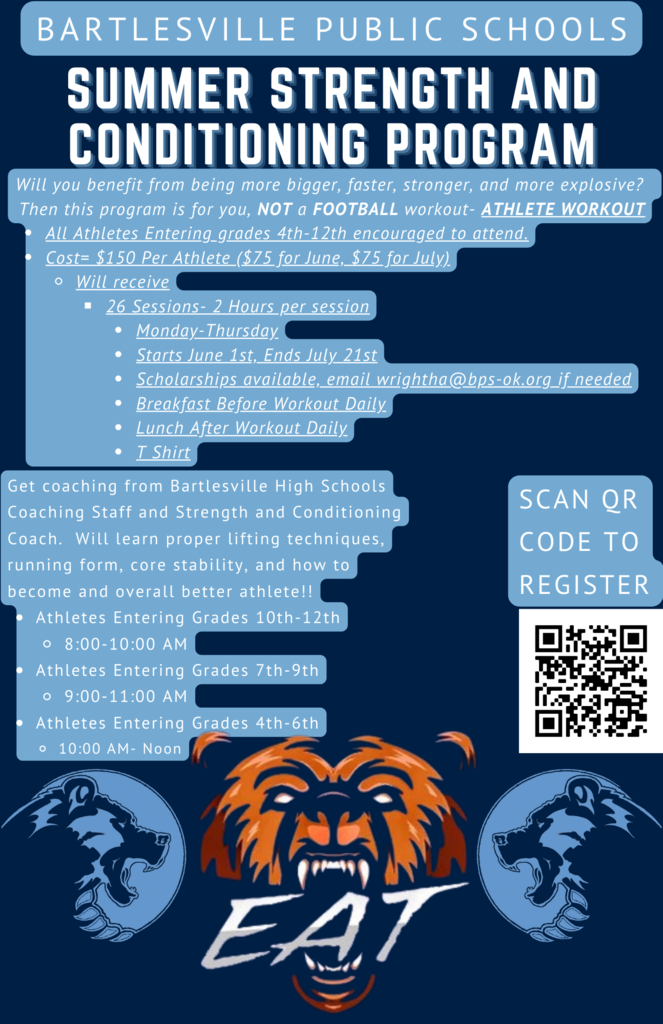 Positive Solutions for Families is an 8-week relationship-based parenting series for families of young children with challenging behaviors in June/July at the Washington County Health Dept. If interested, call Suzanne Griffin at 918-341-3166 x211 or email
SuzanneG@health.ok.gov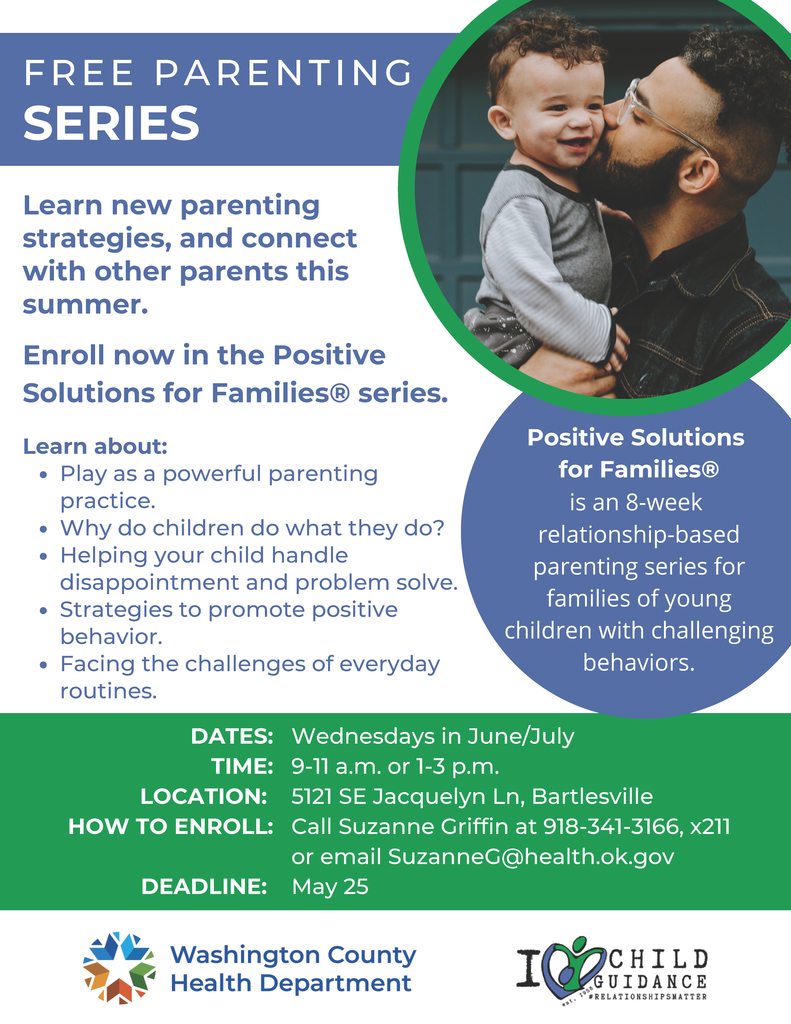 The Arvest Foundation presented a $15,000 donation to the Bartlesville Public Schools Foundation at last night's board meeting to go toward the purchase of roller skate sets for all six elementary schools. #bvillebruwin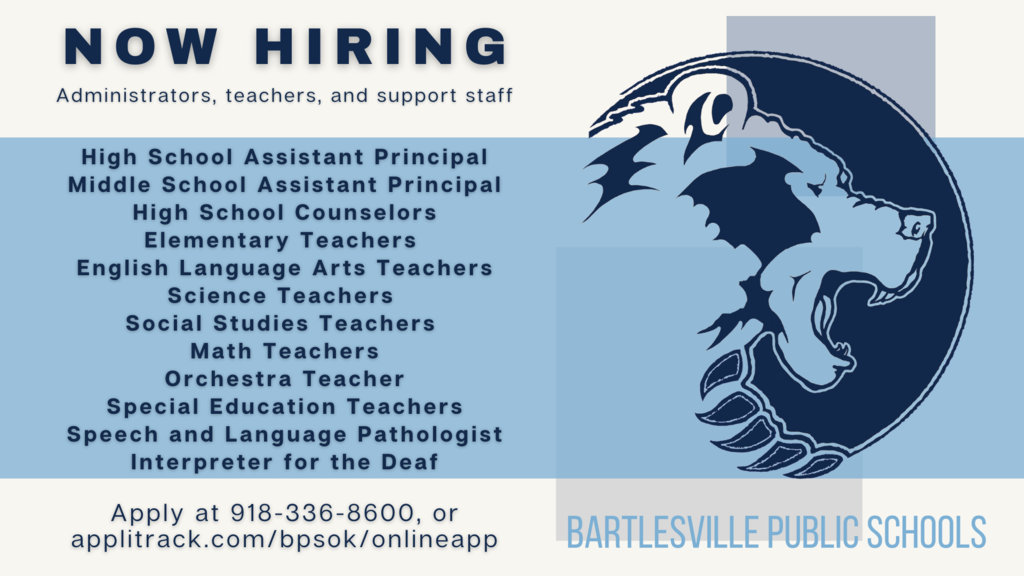 PK-12 Virtual Enrollment for 2022-23 is now open. To learn more, join us Tuesday, April 12 at 6pm in the BHS Commons. #bvillebruwin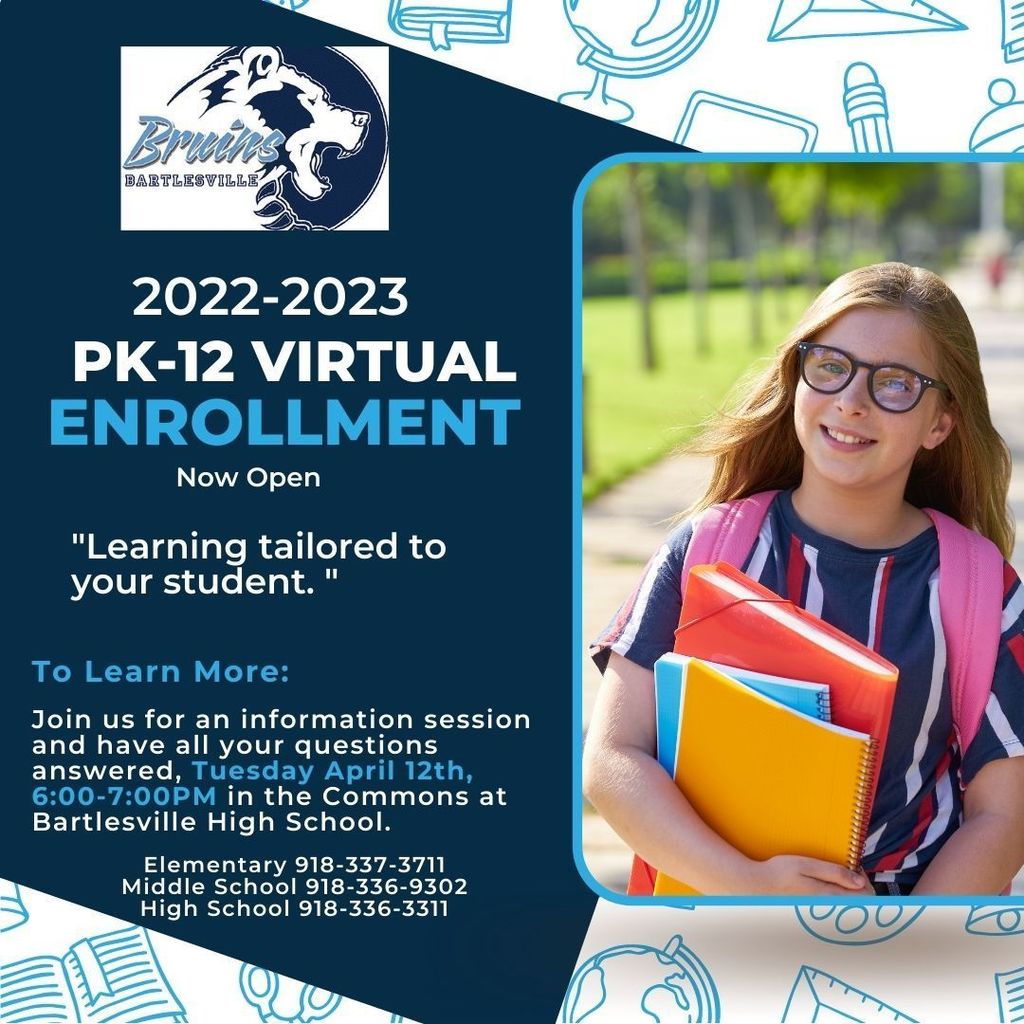 With cold weather upon us, it's a good time to remind you that the district sends emergency calls and text messages, including school closing notices, to parents/guardians via School Messenger. To opt in, text "subscribe" to 68453. (Text "stop" to 68453 to cancel.) #bvillebruwin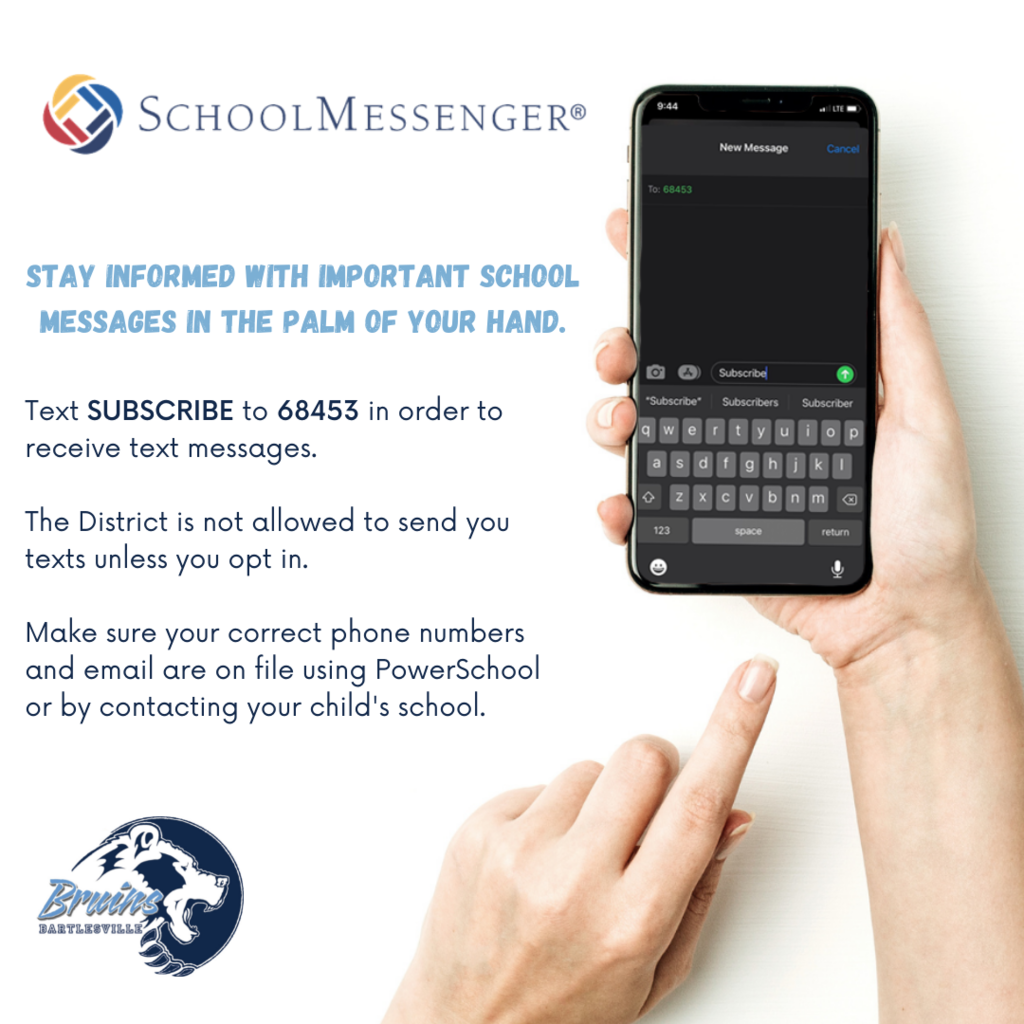 Support Staff Job Fair on January 18. #bvillebruwin Online applications also accepted at applitrack.com/bpsok/onlineapp.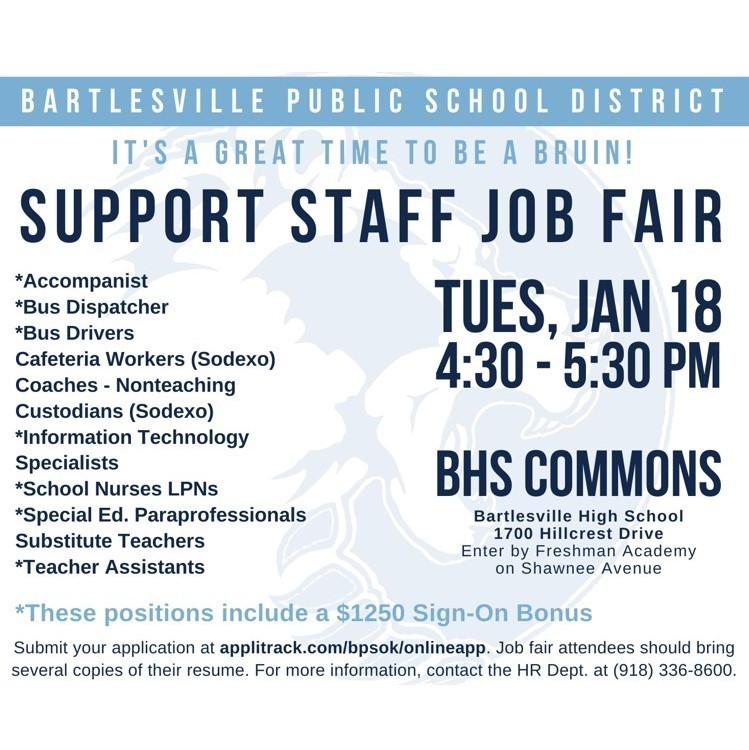 K-12 students are invited to enter a design for the Bartlesville District Science Fair's 70th anniversary T-shirts. The fair for grades 1-6 will be on February 25, 2022 and the fair for grades 7-12 will be on February 26. They will be in-person if feasible, virtual if necessary.